Get ready to learn all about European issues!
Since the academic year 2010/11, the Nantes Université has been running courses that focus on European issues with a pluridisciplinary approach. This 3-year undergraduate programme (BA) is unique in France.
An Innovative and Well-Rounded Degree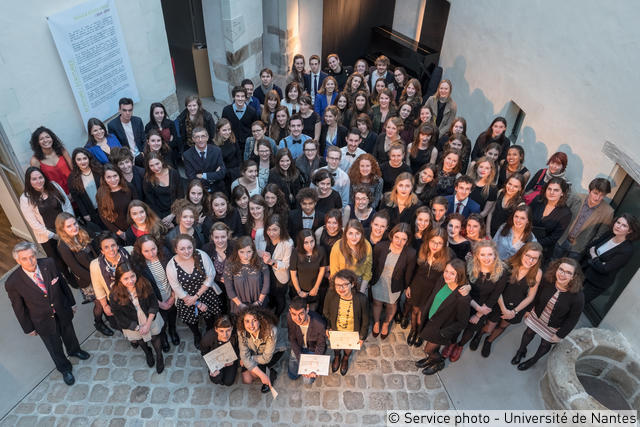 Undergraduate students who register for the European Studies BA take 50% of their courses in their chosen Major (Law, English, German, Italian, or History), while the other 50% are devoted to studying European issues through a pluridisciplinary approach.

In 3rd year, students spend one semester abroad in one of our partner universities in Europe.

After 3 years, students may apply for a Master's degree in European and International Studies, or choose to follow more specialised postgraduate programmes such as Minority Studies, Defence, Heritage Management, Arts and Culture, Journalism, European Business Law, Criminal law, Energy, or Commercial Issues.
Course details
See details on the courses
Highlights
A pluridisciplinary approach to European issues
A solid background in the selected Major (Law or History or Languages)
Some classes taught in English from the very first year
A 3rd language (in addition to French and English)
A European Council simulation (3rd year)
An internship and/or participation in a radio programme (3rd year)
One semester spent abroad (Erasmus, 3rd year)
Information
Conferences
A series of conferences are organised by the European Philosophy Chair throughout the year
More information about the European Philosophy Chair ("la Chaire Philosophie de l'Europe")
Mis à jour le 14 October 2022 - Pauline BRUNO.